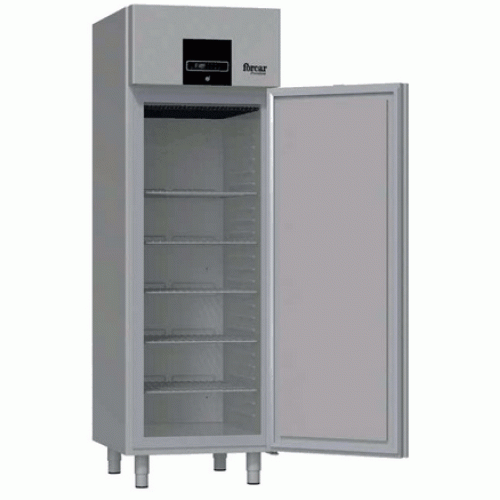 Fimar Refrigerated Cabinet GN 2/1 Ventilated FP70TN
Type:
Capacity: 700 liters
Country of Origin:
Italy
Ships from:
FOB Brampton, ON Canada (O)
U/M:
Each
Stock:
On Order
Shipping Dimension:
29 X 36 X 89
Shipping Weight:
283 lbs
CM:
8299
Financing Available

Note:
Shipping to be determined

User Manual

Fimar Refrigerated Cabinet GN 2/1 Ventilated FP70TN:
This refrigerated cabinet is suitable for automatic defrosting even on the low temperatures and keep the internal walls dry through a continuous recycling of the air by the evaporated pan.
The advantages of refrigerated cabinets compared to your regular refrigerated appliance supplier are that they are gastronorms, they can receive GN 1/1 or GN 2/1 accessories.
They have universal dimensions and can work with grids, shelves, or containers.
In Europe, they are widely used compared to ordinary refrigerators for commercial use that require a higher performing, long lasting refrigeration.
Characteristics:
Working Temperature/Operating Temperature: -2°C / +8°C
External Dimensions: 695 x 870 x 2120(h) mm
Internal Dimensions: 535 x 710 x 1470(h) mm
Capacity: 700 L
Max. Operating Temperature: +43°C / 60%HR
Type Of Cooling: Ventilated
Defrosting Type: gas caldo/hot gas
Type Of Cooling Gas: R290
Condensed Water Evaporation: Automatic
Temperature Control: Electronic
Insulation (mm): 80
Power Consumption (W): 230
Voltage: 230V / 50Hz
Construction Material: Stainless Steel AISI 304
Door Reversing: Yes
Interior Light: No
Supplied Accessories: 3grids – 3 pair of slides.
Energy Class: A
Net Weight (Kg): 116