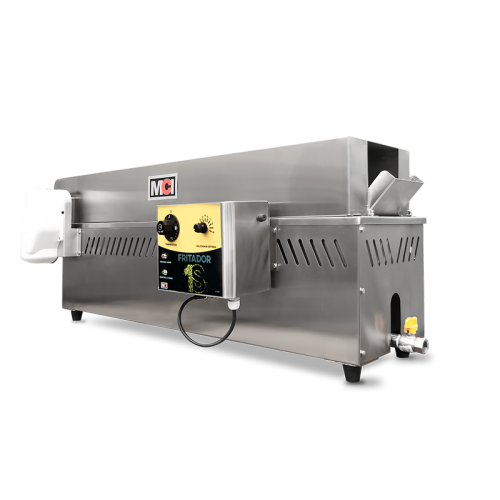 Fryer 1S
Type:
1,000/ph
Country of Origin:
Brazil
Ships from:
FOB Brampton, ON Canada (A)
U/M:
Each
Stock:
On Order
Product Dimension:
47.24 x 15.74 x 14.96
Product Weight:
60.62
Shipping Dimension:
47 X 20 X 20
Shipping Weight:
97 lbs
CM:
8186
Financing Available

Note:
Shipping to be determined

Fryer 1S
CM Machine offers Fryer 1S to complete your production line. Safe tempurature and speed controlled by the electrical panel helps produce up to 1,000 fresh products an hour of your salted and sweet foods. Fixed protection and interconnected devices to ensure operator safety in the process.
220V
Certifications: UL
See brochure for more details.