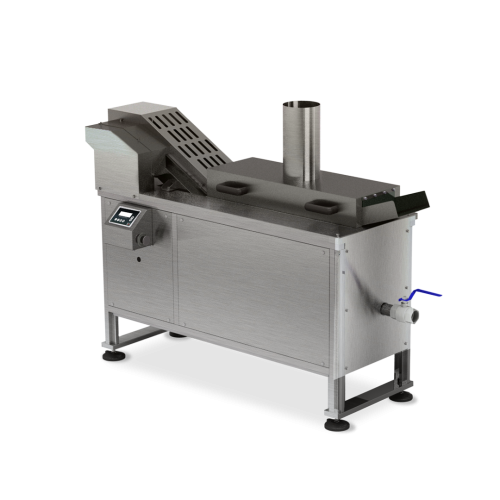 Fryer 4SA
Type:
4,000/ph
Country of Origin:
Brazil
Ships from:
FOB Brampton, ON Canada (A)
U/M:
Each
Stock:
On Order
Product Dimension:
63 x 30.70 x 47.24
Product Weight:
313
Shipping Dimension:
73 X 33 X 57
Shipping Weight:
500 lbs
CM:
8187
Financing Available

Note:
Shipping to be determined

Commericial Industrial Fryers - Fryer 4S
CM Machine services offers Fryer 4S, a safe high quality fryer producing 4,000 fresh products an hour!
Fryer 4S uses VEGETABLE OIL (except palm oil) and WATER (brine solution), which functions as a filtration system where the particles are deposited in the bottom of the trough,
providing greater durability to the vegetable oil and higher quality of the fried product.
220V 60Hz 1Ph
See brochure for more details.