Single Air Clipper Machine TX
Specifications:
Made in stainless steel.
Tabletop machine.
Pneumatic operation.
Suitable for any caliber of casing.
Regulator to adjust closure and pressure.
Uses TX-10, 12, 14 and 16 clips
Technical Data:
Loader capacity: 220 clips.
Air pressure: 6 Kg / cm2.
Air consumed per operation: 3.3 liters.
Measurements: 250 x 370 x 700 mm.
Weight: 25kg.
---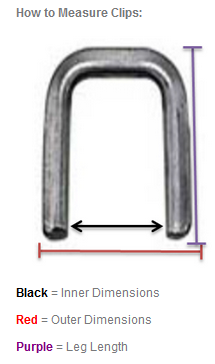 | | | | | | | | | |
| --- | --- | --- | --- | --- | --- | --- | --- | --- |
| Model | Type | Inner Dimensions | Outer Dimension | Leg Length | Caddies per Box | Total Clips per Box | Shipping Weight | Shipping Dimesnion |
| TX | TX-10 | 8.40mm | 13.30mm | 11.70mm | 5 x 9900 | 49500 | 35 lbs | 17x10x7 inch |
| TX | TX-12 | 8.40mm | 13.30mm | 13.80mm | 5 x 7920 | 39600 | 35 lbs | 17x10x7 inch |
| TX | TX-14 | 8.40mm | 13.30mm | 15.80mm | 5 x 7920 | 39600 | 35 lbs | 17x10x7 inch |
| TX | TX-16 | 8.40mm | 13.30mm | 17.60mm | 5 x 5940 | 29700 | 35 lbs | 17x10x7 inch |