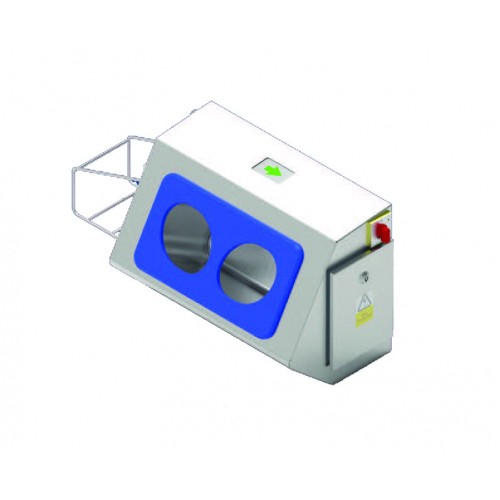 Hand Disinfectant Supply Device
Ships from:
FOB Brampton, ON Canada (O)
U/M:
Each
Stock:
On Order
HTS Code:
8543.70.90.99
CM:
8034
Financing Available

Note:
Shipping to be determined

Hand Sanitizer and Disinfectant Supply Device
Device designed for hygienic Contact Less Disinfectant liquid Supply
Independent nozzles automatically supply disinfectant liquids when the hands are placed in the housing's chambers.
Light control of proper activities (red-green).
Devices made of stainless steel 1.4301.
Programming the times of individual cycles and the amount of provide liquids.
Basket for 5-liter container of disinfectant liquid.
Devices mounted to the wall or washer units.
Power supply: 110V / 220 V 60Hz 1Ph
Controlling voltage: 24 V - PLC Siemens Logo! IP65.
Description
Dimension (mm)
Weight (kg)

hand disinfection or soap providing

outlet PVC ø 10 mm

31 x 13 x 15
36