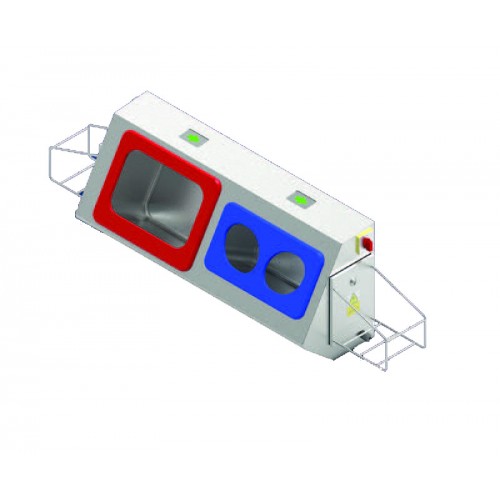 Hand Washing and Disinfectant Supply Device
Ships from:
FOB Brampton, ON Canada (O)
U/M:
Each
Stock:
On Order
HTS Code:
8543.70.90.99
CM:
8036
Financing Available

Note:
Shipping to be determined

Hand Washing and Sanitizer Supply Device
Independent nozzles automatically supply liquids when the hands are placed in the housing's chambers.
Light control of proper activities (red-green).
Devices made of stainless steel 1.4301.
Programming the times of individual cycles and the amount of provide liquids.
Basket for 5-liter container of liquid for both soap and sanitizer.
Devices mounted to the wall or washer units.
Power supply: 110V / 220 V 60Hz 1Ph
Controlling voltage: 24 V - PLC Siemens Logo! IP65.
Description
Dimesnion (inches)
Weight (lbs)
soap providing, hand washing (sink), hand disinfection
water supply 1/2", outlet PVC ø 16 mm
55 x 13 x 17
69