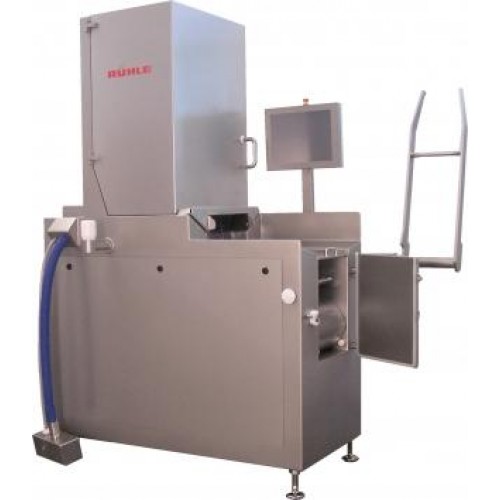 Curing Injector Ruhle IR 56
Type:
Production: 5000 kg/h
Country of Origin:
Germany
Ships from:
FOB Brampton, ON Canada (O)
U/M:
Each
Stock:
On Order
Shipping Dimension:
63 X 48 X 79
Shipping Weight:
1,653 lbs
CM:
100
Note:
Shipping to be determined

Ruhle High-Tech Injection Centers IR 56 Injectors
This machine provides better results with their High-tech curing of 56 needles process, with the help of novel solutions up to 5.000 kg per hour and the belt width of 350 mm. It guarantees comfortable working.
The IR 56 curing center is not only outstanding through novel machine concepts which leads to better results, but also saves time and achieves visibly for better product criteria.
Technical Details:
Height of machine: 1950 mm
Length of machine: 1600 mm
Width of machine: 750 mm
Connected load: 7,5 kW
Weight of machine: 750 kg
Performance: 5000 kg/h
Injections: 60 mm
Belt width: 350 mm
Rows of needles: 4
Feed inlet height: 200 mm
Injection volume: 5-80 %
Pressure: 1 - 5 bar