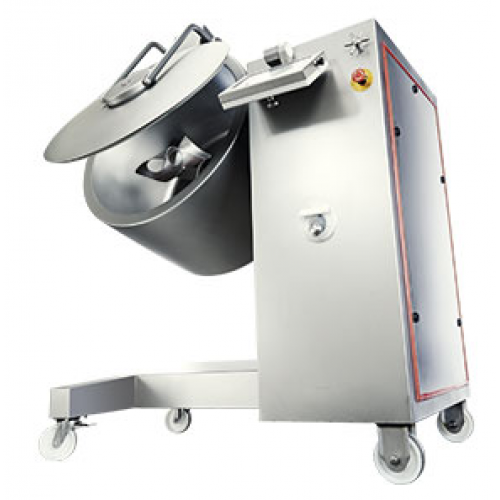 Ruhle HighTech Tumbler MPR 220
Type:
Capacity: 160 kg
Brand:
1037
Location:
FOB Brampton, ON Canada
U/M:
Each
Stock:
On Order
Shipping Dimension:
62 X 50 X 65
Shipping Weight:
1,852 lbs
CM Product Code:
553
Financing Available

Note:
Shipping to be determined

Ruhle HighTech Tumbler MPR 220
The intelligent performance-talent
The HighTech Tumbler use very little floor space and is equipped with a HighTech system, that leads to better products, more creativity in even shorter processing times. A multitude of electronic helpers with a highly flexible computer technology produce the four process functions tumbling, mixing, marinating and salting. Each one of these functions make novel and better product qualities possible.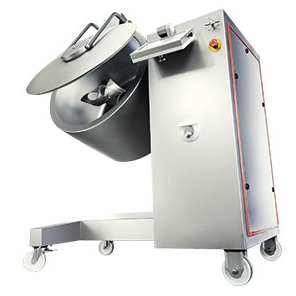 | | |
| --- | --- |
| Container Size: | 220 l |
| Filling capacity: | 160 l |
| Width of machine: | 1200 mm |
| Length of machine: | 800 mm - 1200 mm |
| | |
| --- | --- |
| Height of machine: | 1700 mm - 2100 mm |
| Connected load: | 400 V / 3 kW / 16 A |
| Weight of machine: | 640 kg |
| Undercarriage: | 4 Rollen/Wheels |
| Coolant: | R 404 |
| Variable arm drive unit: | 0 - 50 U/min |
| High vacuum system: | 0 - 95 % |
A very strong cooling unit leads the coolant directly to the container which is perfectly insulated on all sides. These conditions allow for a very fast temperature regulation and a very precise adaptation to all temperature requirements. This and a little bit of HighTech control make new product qualities possible.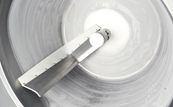 Twelve parameters are easily accessible at any stages. Recipes can be created intuitively, and everyday tasks are easily facilitated by a smaller control interface. All made possible by perfect software and reliable hardware.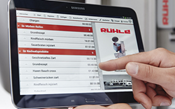 The automatic swingable process container with a large diameter, a revolution range up to 50 rpm and a gently kneeding mixing arm. These are the best conditions to solve all mixing tasks with perfect results, from seafood salad to coarse Bratwurst mince and Döner Kebap.
There is so much space under the process container, that all sizes of Euro boxes and up to 200 litre standard carriages can be positioned underneath. This makes complete and comfortable discharging possible without product falling to the floor. And because the boxes and carriages stand underneath the machine and not in front of it, you can reach deep inside the container without any problems.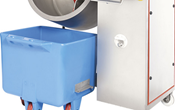 The tumbling arm is shaped in a way that guarantees gentle action on the meat and sensitive materials and, with a range of 0 to 50 rpm, allows all kinds of processes. The scraper supplements these properties with perfect scraping of all container surfaces, so that abrasion doesn't start at all.
The container lid is moved fully automatic or with the push of a button.The process container moves fully automatic or with a push of a button. This not only makes work child's play, but the process programs guarantee a process in always the right container position. This is very important, because each container position has a different process intensity.
100% container insulation
Swivel locking lid
Swivelling the container
Direct cooling system
Sterilisation system 90%
Computer control Touch PC
Bayonet arm attachment
Scraper-pressure attachment
CE/GS test certificate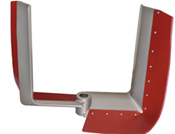 Doube Scraper - Accessory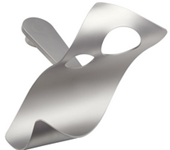 Plough Mixing Arm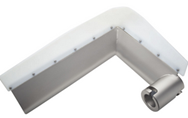 Scraper Arm