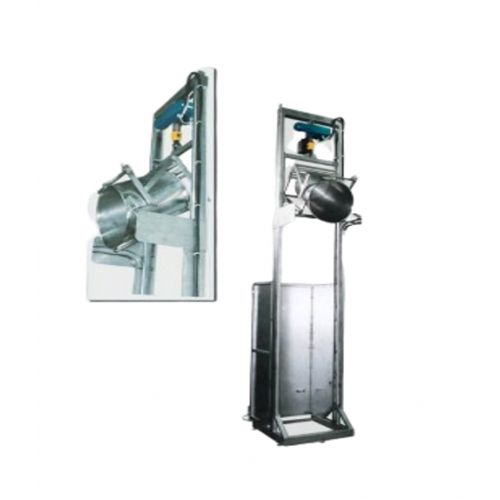 Emptying Drum | Container Equipment
Type:
Lift Capacity: 55-660 lbs
U/M:
Each
Stock:
On Order
CM:
7913
Note:
Shipping to be determined

Empyting Drum Equipment
Ideal to empty drums or containers of any shape, capacity (from 25 to 300 liters) and content, from a prearranged height.
The lifting is performed by a speed regulator that guarantees a smooth, gradual emptying.
Made in stainless steel.
A security gate prevents its functioning if open.