2D Industrial Meat Dicer and Slicer
The 2D dicer /slicer is a two-dimensional dicer. It can strip, cube or dice beef, chicken, pork, lamb, seafood, cheese, cooked meat, or other products with a temperature less than -2℃.
It can be connected with a horizontal slicer to achieve a size control of 3D products.The length and width can be cut, the thickness cannot be changed or adjusted with this machine
Features:
High production capacity, precise cutting, and no need to use two sets of machines to achieve cube cutting.
Tough and fatty products with sinew or gristle and vegetables also can be cut.
Finished product has a clean cut with no connective pieces, no loss of structure, and no moisture loss.
Whole machine is stainless steel made, which can meet FDA standard.
Technical Data:
Spiral Blade- Cutting strip length: From 5mm and up (This is dependent on speed of belt)
Circular blade- cutting cubes width: From 10mm and up
Product temperature: ≥-2℃
Belt width: 280mm
Belt Speed: 3~15m/min adjustable
Input height: 1000±50mm
Output height: 1000±50mm
Power: 3.86KW
Overall dimension: 2400×1260×1700mm
The first blade ,cut the product length.The cutting length can be adjusted by the touch screen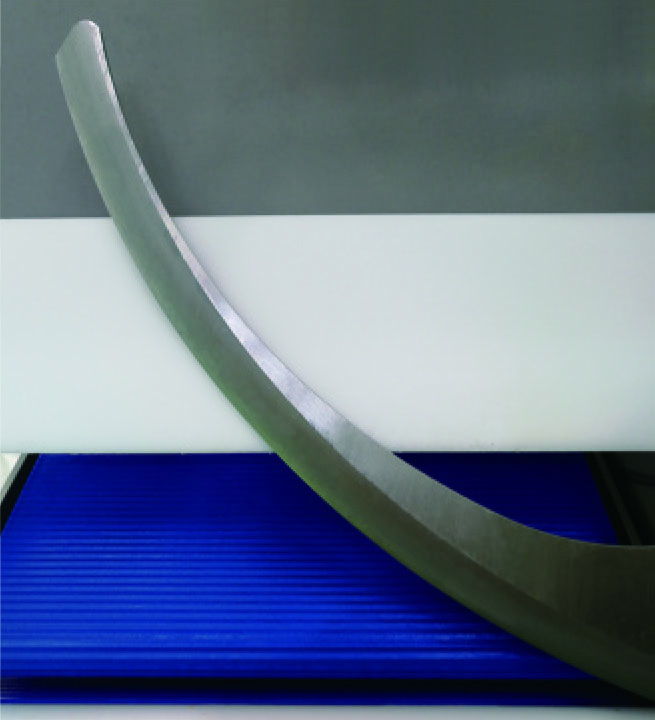 The second round blade ,cutting data is fixed ,need to make a new set of round blades to cut different data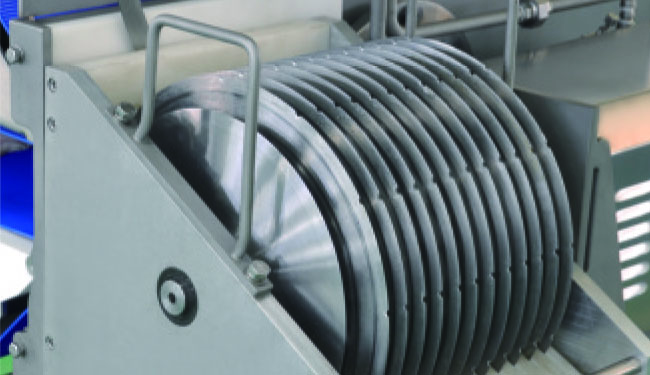 Note: The Machine comes with one set of both circular and round blades.
Parts from well-known International Suppliers