Pork Beef Meat Rail Systems
Ships from:
FOB Brampton, ON Canada
U/M:
Each
Stock:
On Order
CM:
8012
Note:
Shipping to be determined

Pork Beef Rail Systems
The pipe queue system in the plant is designed for easy transport of half-carcass in the plant and for storage.
The carcass is transported by queue using sliding or roller hooks. For easy and ergonomic transport, the queues are connected by switches and the queue forms a specific network thanks to which the carcass easily reaches its destination.
Queue height adapted to the individual needs of the plant. A telescope is used to connect the cable car to the car.
Supporting structure and construction columns made of hot dip galvanized black steel. Poles made based on thick-walled pipes. Depending on their location, the support beams are made as I-sections or C-sections are twisted together with semicolons.
Pipe fittings or hangers are made of hot-dip galvanized steel. Queue track 48.3 or 60.3 - galvanized or stainless pipe.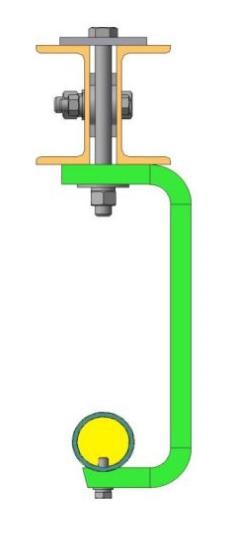 Can be Customized based on Customer's Requirement