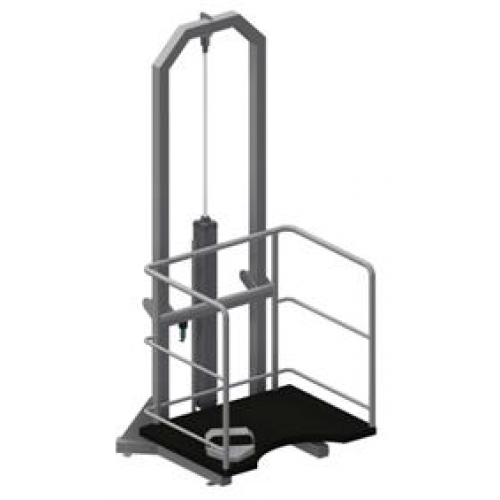 Pneumatic Platform for Saw Operator
Location:
FOB Brampton, ON Canada
U/M:
Each
Stock:
On Order
CM Product Code:
2954
Financing Available

Note:
Shipping to be determined

Brochure

Pneumatic Platform for Saw Operator / Sawing Platform
This pneumatic platform is used for vertical transport of workers at heights from 1.25m. up to 2.5 m, depending on the support cylinder used, the lifting speed is 6 m / min.
Support cylinders are adjusted individually depending on the client's needs. The platform is driven by pneumatic cylinders, it is powered by compressed air at a pressure of 0.6 MPa.

Technical Specifications:
Compressed air
Nominal pressure of 0.6 Mpa
Lifting speed 6m / min
Lifting height 1.25-2.5m