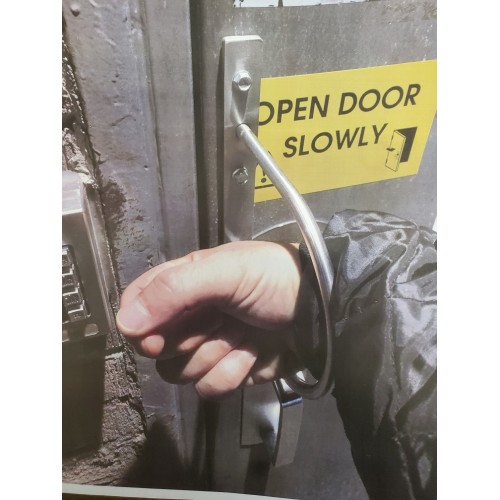 Hands Free Door Opener
Brand:
CM Machine Services
Location:
FOB Brampton, ON Canada
U/M:
Each
Stock:
On Order
CM Product Code:
8069
Note:
Shipping to be determined

Hands Free Door Opener
Door Handles are the most germ infected item at home, factories, food processing plants, hospitals and in transmission of Virus, Bacteria like COVID-19, Flu etc.
These hands free door openers can reduce the risk of contamination drastically, as covered arm will be used to open the door instead of bare hands.
These handles are made of high quality stainless steel which can be mounted easily on any type of door and good for any type of Wet, Dry, Cold or Hot Environment. Ideal for Food Processing Plants.
Manufactured by CM Machine Services Ltd
Can be be Customized based on Customer requirement
Price is based on Quantity