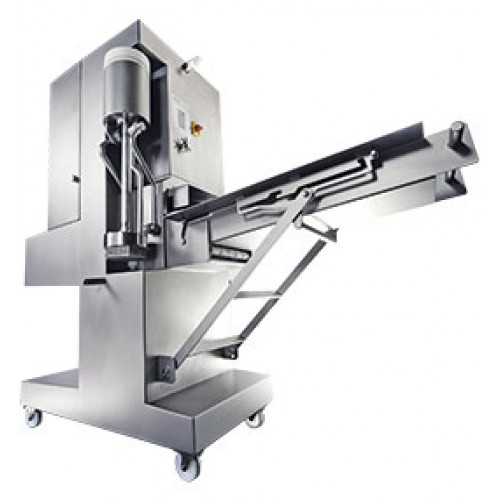 Curing Injector Ruhle IR29
Type:
Performance: 3000 kg/hr
Country of Origin:
Germany
Ships from:
FOB Brampton, ON Canada (O)
U/M:
Each
Stock:
On Order
CM:
7134
Financing Available

Note:
Shipping to be determined

Ruhle IR29 Curing Injector
The latest curing injector on the market offers advantages that other machines cannot match. The Original IR 29 was manufactured to contemporary standards without having to compromise on traditional technologies. The result is a more accurate, extremely powerful, and exceptionally efficient machine with 29 needles.
Features:
Touch-PC control
Process diagnostics system
Variable operating speeds
Rotary pump
Softer
Welded machine construction
Feed system
Fold-away workspace
Standard trolley clearance
Stainless steel belt with grip ridges
Technical Specifications:
| | |
| --- | --- |
| Machine height | 1.885 mm |
| Machine length | 1.020 mm |
| Machine width | 900 mm |
| Machine weight | 273 kg |
| Performance | 3.000 kg/h |
| Injections | 40 mm |
| Belt width | 345 mm |
| Rows of needles | 2 |
| Feed inlet height | 280 |
| Injection volume | 3 - 70 % |
| Pressure | 0,3 - 4,2 bar |
| Connected load | 400 V, 6,1 kW, 16 A |