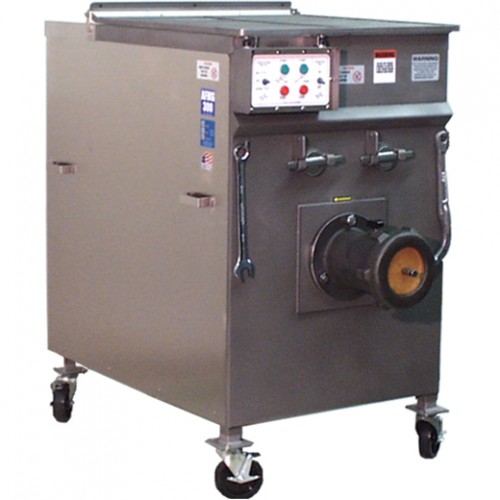 Mixer Grinders AFMG 300
Type:
Hopper Capacity: 300 lbs
Country of Origin:
USA
Ships from:
FOB Brampton, ON Canada
U/M:
Each
Stock:
On Order
Shipping Dimension:
48 X 48 X 52
Shipping Weight:
1,400 lbs
CM:
1755
Financing Available

Note:
Shipping to be determined

Brochure

AFMG 300 Mixer/Grinder
This machine is constructed by a durable stainless-steel construction. We offer a range of Mixer Grinders with a weight of 75 lb.
Features:
Made in the USA
#56 Size Head.
Fully stainless-steel construction including the bowl, ring, and auger.
Hopper Capacity: 300 lbs.
Easy to remove paddles.
Stainless steel lid with two safety switches.
Forward and reverse mixing.
Technical Data:
Electrical: 15 HP (3 HP Mixer), 230 Volt/60 Hz/3 Phase 52.7A Standard, other voltages available
Dimensions: 58" L x 32-7/8" W x 50-5-16"-74-5/16" Load Height (Adjustable height)
Net Weight: 1325 Lbs.