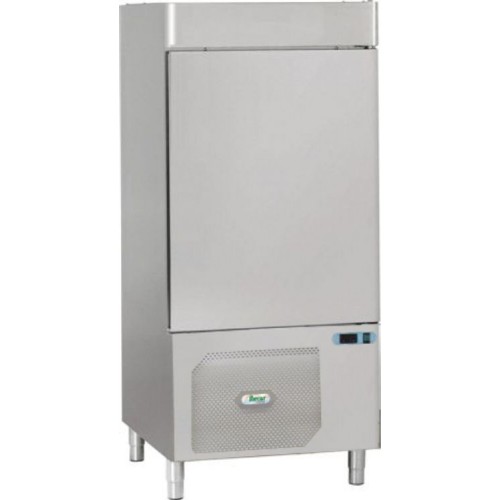 Fimar Blast Chiller AS1110N
Type:
Capacity: 250 liters
Country of Origin:
Italy
Ships from:
FOB Brampton, ON Canada (O)
U/M:
Each
Stock:
On Order
Shipping Dimension:
34 X 34 X 76
Shipping Weight:
441 lbs
CM:
8288
Financing Available

Note:
Shipping to be determined

User Manual

AS1110N Blast Chiller:
This blast chiller is suitable for the customers who produce hot and cold foods and want to bring their temperature down.
The positive cycle reduces the temperature by +90°C / +3°C in 90 minutes and negative cycle reduces the temperature by +90°C / -18°C in 240 minutes.
Characteristics:
External Dimensions: 820 x 700/1570 x 1750(h) mm
Internal Dimensions: 700 x 687 x 990(h) mm
Capacity: 250 L
Max. Operating Temperature: +38°C / 55%HR
Type Of Cooling: Ventilated
Defrosting Type: Manual
Type Of Cooling Gas: R452a
Condensed Water Evaporation: Automatic
Temperature Control: Electronic
Insulation (mm): 60
Power Consumption (W): 2100
Voltage: 400V / 50Hz
Construction Material: Stainless Steel AISI 304
Door Reversing: No
Interior Light: No
Supplied Accessories: 10 trays support.
Net Weight (Kg): 190