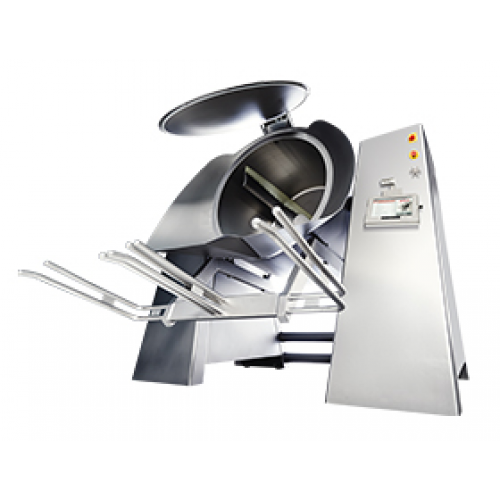 Ruhle HighTech Tumbler MPR 600
Type:
Capacity: 450 kg
Brand:
1037
Location:
FOB Brampton, ON Canada
U/M:
Each
Stock:
On Order
Shipping Dimension:
78 X 86 X 120
Shipping Weight:
3,086 lbs
CM Product Code:
301
Note:
Shipping to be determined

Ruhle HighTech Tumbler MPR 600
Maximum performance with HighTech
The capacity of the HighTech Tumbler MKR 600 equals already in one shift operation the capacity of a traditional 2.200 litre Tumbler because with 70% filling volume and twice the processing speed it's possible to produce many batches a day. A multitude of HighTech systems with a highly flexible computer technology produce the four process functions tumbling, mixing, marinating and salting. Each one of these functions make novel and better product qualities possible.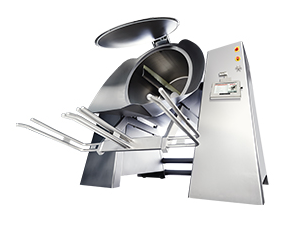 | | |
| --- | --- |
| Container Size: | 600 l |
| Filling capacity: | 410 l |
| Width of machine: | 2140 mm |
| Length of machine: | 1580 mm - 1950 mm |
| | |
| --- | --- |
| Height of machine: | 2140 mm - 3000 mm |
| Connected load: | 400 V / 3 kW / 16 A |
| Weight of machine: | 1400 kg |
| Coolant: | R 404 |
| Variable arm drive unit: | 0 - 25 U/min |
| High vacuum system: | 0 - 95 % |
A very strong cooling unit leads the coolant directly to the container which is perfectly insulated on all sides. These conditions allow for a very fast temperature regulation and a very precise adaptation to all temperature requirements. This and a little bit of HighTech control make new product qualities possible.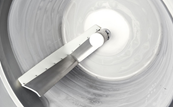 Twelve parameters are easily accessible at any stages. Recipes can be created intuitively, and everyday tasks are easily facilitated by a smaller control interface. All made possible by perfect software and reliable hardware.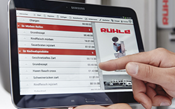 The automatic swingable process container with a large diameter, a revolution range up to 50 rpm and a gently kneeding mixing arm. These are the best conditions to solve all mixing tasks with perfect results, from seafood salad to coarse Bratwurst mince and Döner Kebap.
A multitude of applications lead to better results by adding the brine or marinade step by step during a process program. One fully automatic, computer controlled aspiration system adds the exact amount at just the right time, up to 15 litres per minute.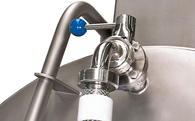 The tumbling arm is shaped in a way that guarantees gentle action on the meat and sensitive materials and, with a range of 0 to 25 rpm, allows all kinds of processes. These properties and the perfect scraping of all container surfaces avoid abrasion and product freezing.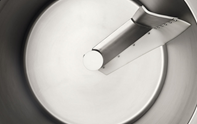 Vacuum system
Ajustable from 0% - 95% Vacuum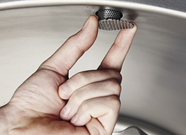 Integrated feeding-system
The container and the lid are moved fully automatic or with the push of a button and with the integrated feeding system for a 200 litre standard carriage, charging is done in a few seconds and discharging in less then a minute. Varying the container position during the program results in always the right work intensity.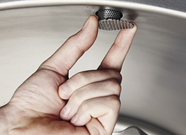 100% container insulation
Swivel locking lid
Swivelling the container
Direct cooling system
Sterilisation system 90%
Computer control Touch PC
Bayonet arm attachment
Scraper-pressure attachment
CE/GS test certificate
Accessories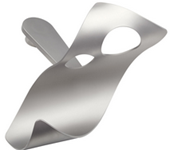 Plough Mixing Arm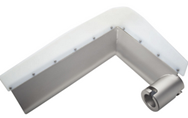 Scraper Arm